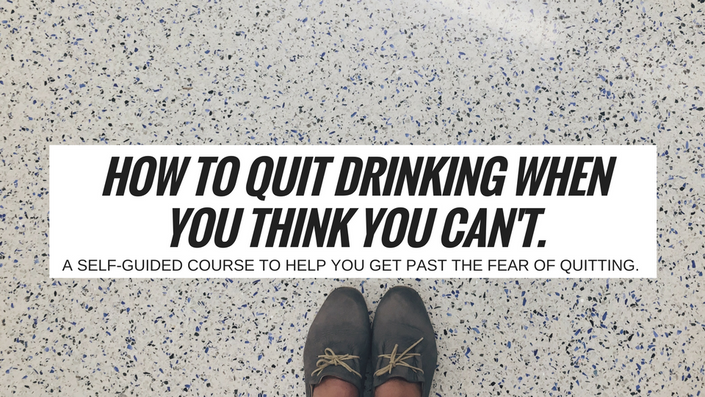 How To Quit Drinking When You Think You Can't.
A self-guided course to help you get past the fear of quitting.
Enroll in Course
Learn how to get unstuck.
If you've struggled with your drinking in any capacity, questioned your relationship with alcohol, or are wondering if you may have to quit, you will understand what I'm about to say all too well: it's terrifying.
This course is designed to walk you through the most common fears and misconceptions around quitting drinking and to help you reframe those fears and stumbling blocks into empowering beliefs, so you can create a path to sobriety that feels like an adventure - not a death sentence.
---
What you'll learn.
Module 1. Introduction + Why a course on how to quit drinking when you think you can't. Learn the 8 limiting beliefs that keep us from an empowered recovery, and why it's important to tackle them sooner than later.
Module 2. The Psychobiosocial model of addiction and how to break it. Get an overview on what causes addiction, what addiction is, and how to work to break free from it.
Module 3. Limiting Belief #1. I'm The only one who can't do this. Everyone in the history of everyone who has ever quit drinking has had the thought I'm the only one who won't be able to pull this thing off. Learn where this idea comes from and how to change it into an empowering and motivating belief.
Module 4. Limiting Belief #2. It's not that bad. How many times do we tell ourselves it "isn't that bad," that we aren't really so far gone, that sobriety would be an extreme measure. This is what we do. We seek evidence to confirm that other people are worse off, we aren't as bad as them, alcohol isn't killing us as much as it could be, that we are okay. This is one of the most ingenious and stickiest parts of the trap, and in this module we go into how to reframe "not that bad" into a very real picture of how much alcohol prevents us from having the life we want and deserve.
Module 5. Limiting Belief #3. I love it. I hate it. We love it. We hate it. We love it again. We make resolutions to never do it again! And then days later, there we are. Again. Learn how to make up your mind once and for all to HATE IT, and how to stick with the decision to keep it out of your life for good.
Module 6. Limiting Belief #4. Sheer Terror! So, humans are a scared species. It's our evolutionary legacy. And alcohol is a short-term solution to escape that fear. The only thing is, alcohol over time ends up perpetuating the fears that are there to begin with, as well as creating a whole new set. So now we're scared shitless, more so than other humans, and we are supposed to stop using the thing that helps us deal with the fear? Yes. So in order to do that, we have to do what other humans don't do - look at the fears head on. This skill here will not just serve you in your quest to eliminate alcohol, but in every single area of your life.
Module 7. Limiting Belief #5. Boring, Edge-less, Insufferable, Incurable. If you're terrified that you're going to lose your edge, humor, friends, likability, personality, and have to go sit in a corner by yourself for the rest of your life, spending each day just trying not to drink, then you're in the majority of what society believes about sobriety. This module is all about reframing sobriety and your path to it from an idea that it's a consequence into the reality of what it is: the door to your greatest adventure.
Module 8. Limiting Belief #6. Comfort Zones Are Prisons. Most people live the same day over and over again, for their entire existence, without changing much of the context. We kind of follow along well-worn paths, ending up in places we basically figured we would. We create a kind of world where we are boxed in, and for the most part, not living a life we KNOW we have in us, a life that feels like a second heartbeat. The biggest gift of sobriety is that almost nothing stays the same, and we eventually must confront the boxes we've created and break out of those comfort zones. This module helps to give you an idea of what your box looks like, what your dream looks like, and what you'll have to change to get there.
Module 9. Limiting Belief #7. Hell Is Other People. If you've heard that people are dicks when you try and quit drinking, you're 100% right about that. Not all people, but many people - the one's you have social contracts with for certain - will on some level judge you, pressure you, or make you feel other. And we are terrified of this! We drank to fit in! I call this module "training to not give fucks." Which again, like all the other content in this course, is not just a sobriety skill, but a life skill.
Module 10. Limiting Belief #8. The F Word. The first thought most people have when attempting to quit is...if I try this, and fail at this, then THAT means I have a drinking problem. Then shit gets real." In other words, we are terrified of failing not because of what failing will look like in the moment as we do it, but rather, because of what it might mean for us in the meta sense. This module helps us take failure and turn it into a where we gain the most ground, and make the most change. Failure becomes a good thing, instead of the life sentence we have historically seen it as in recovery.
Module 11. Bringing It All Together + Moving Forward.
---
What you'll get.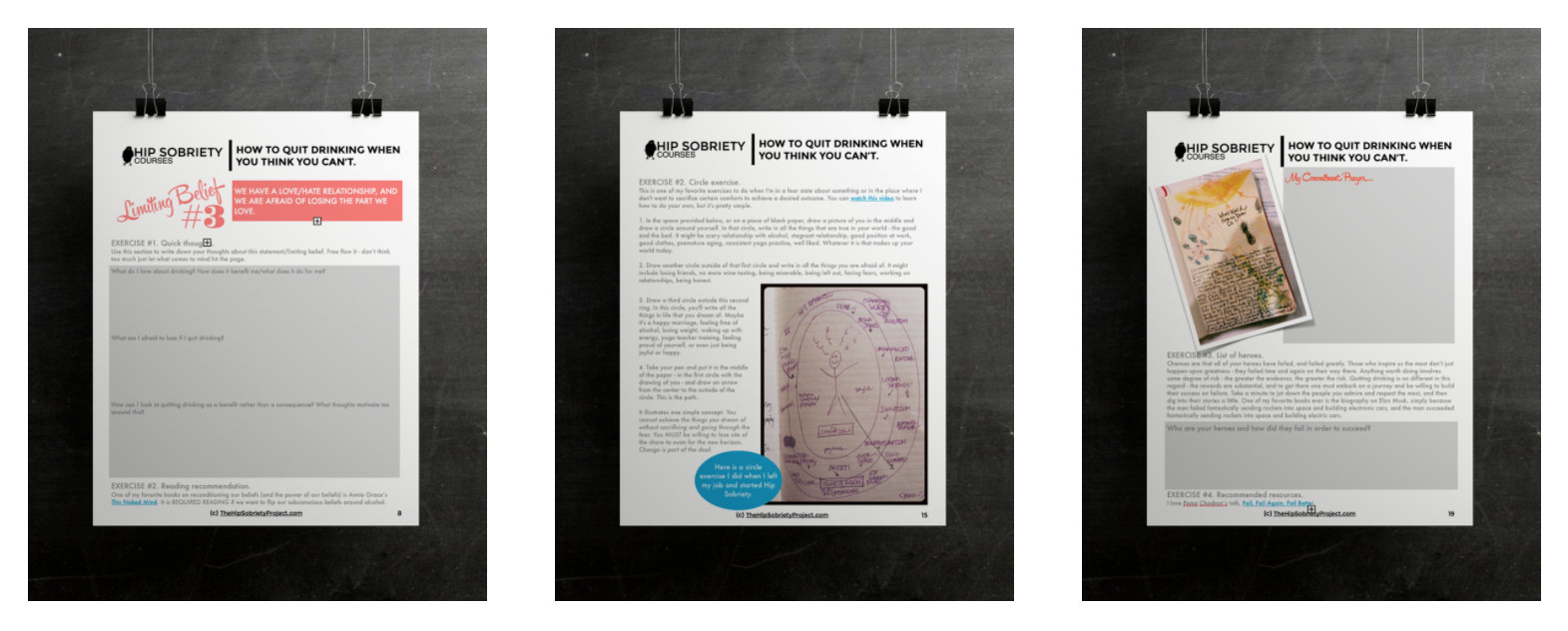 Course Workbook. A 19-page workbook that explores the concepts further, with over 30 tools, practices, and resources to help create personalized plans of action around the concepts learned.
Course Slides. The full slide-deck used in the video lectures so you can review the material directly.
11 Video Modules. Eight individual live video lectures taught by Holly Whitaker of Hip Sobriety that go deep into the concepts presented and show you how to apply the concepts immediately.
Your Instructor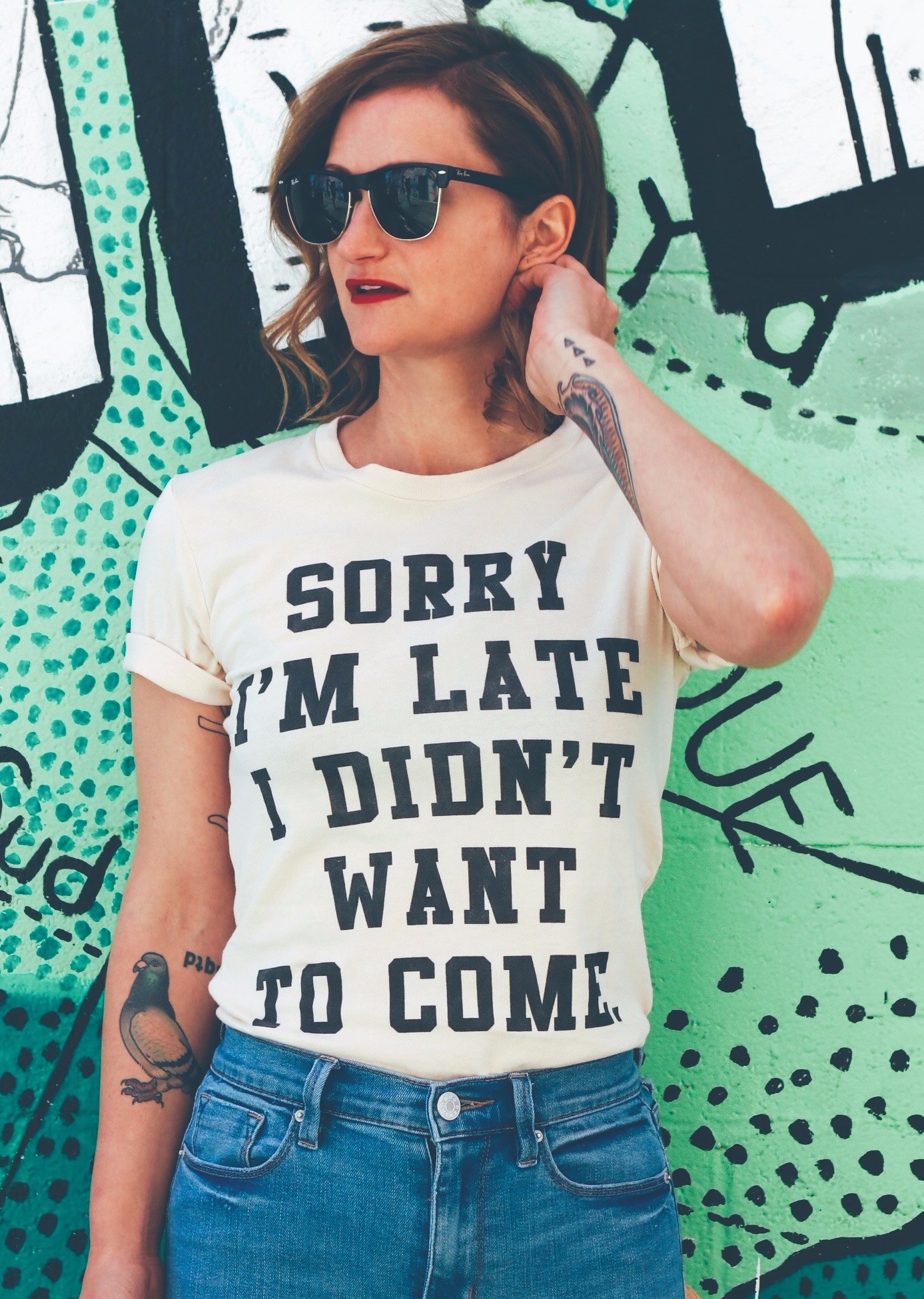 I am a writer, sobriety teacher and coach who creates tools, resources, and educational programs for those who are looking to create a modern, effective, individualized, and holistic path to recovery.
Course Curriculum
Section 1: Introduction + Course Materials.
Available in days
days after you enroll
Section 2: Understanding What Addiction Is + The 8 Limiting Beliefs That Keep Us Stuck In It.
Available in days
days after you enroll
Section 3: Limiting Belief #1. The Only One Who Can't.
Available in days
days after you enroll
Frequently Asked Questions
When does the course start and finish?
The course starts now and never ends! It is a completely self-paced online course - you decide when you start and when you finish.
How long do I have access to the course?
How does lifetime access sound? After enrolling, you have unlimited access to this course for as long as you like - across any and all devices you own.
What if I am unhappy with the course?
We would never want you to be unhappy! If you are unsatisfied with your purchase, contact us in the first 30 days and we will give you a full refund.